WORKSHOP LOCATION

The Workshop will be held at

Auditorium "E. Montale"
Galleria Siri
Genova

inside the Teatro dell'Opera "Carlo Felice" (Genova Opera House).
In the map below, the workshop location is marked with a red point. A blue point marks Brignole Railway Station, which also is the Airport bus terminal. If you come directly from the airport, the bus also stops in Piazza De Ferrari, the big square in front of the theatre.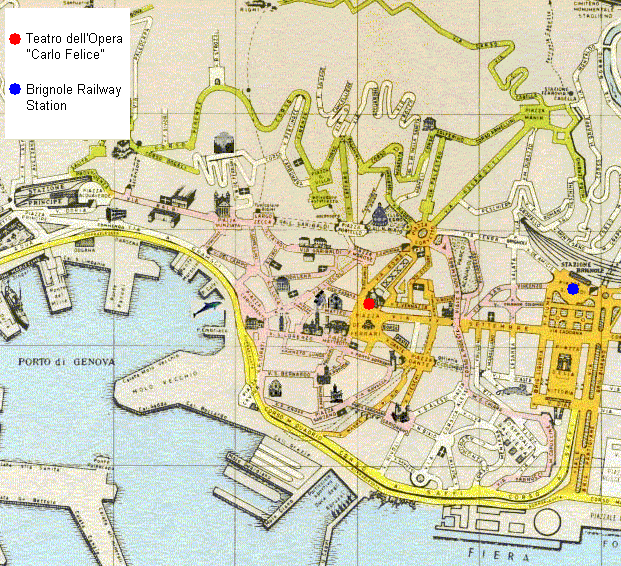 About Genova

Genova is the main city of Liguria, a region located along the coast (Riviera) in North-West of Italy.
Genova will be the European Capital of Culture in 2004.
Website of the Liguria Region
APT - Genova (Genova Tourist Offices)
Genova International Airport "Cristoforo Colombo"
Genova 2004, European Capital of Culture